In addition to finishing his first book, "Mixed Plate," Koy wrote a movie that he and his writing partners sold to Steven Spielberg's producti…
Destinations in the path of the Aug. 21 eclipse, which will be visible in the U.S. along a narrow path from Oregon to South Carolina, are goin…
We know, we know. You've been losing good sleep over what music to play while enjoying the total solar eclipse on Aug. 21. Or maybe not. Anywa…
Thousands of people will visit Casper for the Aug. 21 solar eclipse. And while the 2 minutes and 26 seconds of darkness will be the highlight,…
The book follows three scientists on the path to totality.
Students cut out paper fins and attached them to their snow-cone cup rockets. A boy taped one side of a paper triangle over a hole he cut out …
Discover Bruce Miller's predictions for Sunday's awards, read his reviews of this year's top shows -- and find out how much he had to spend on…
One of the most valuable aspects of Harrisburg's "3rd in the Burg," the monthly celebration of the arts, is the ability to see the exhibitions…
The evolution of an artist is an ongoing process; never complete and always refining their art.
Water is the essence of life, but can the visual arts help people understand the essential role of water and the need to protect it for future…
SHIPPENSBURG — The avant garde dance troupe Pilobolus will bring its brand of agility and shape-shifting to the H. Ric Luhrs Performing Arts C…
Metropolis Collective in Mechanicsburg has become known for its art shows with strong themes and the outstanding stable of artists of the collective.
The voice of the artist has long told the story of the state of the world.
You might not think of a funeral home as a great place to mine comedy, but there are actually quite a few examples, including the hilarious "N…
HARRISBURG — This week Harrisburg welcomes its first dedicated art museum as the Susquehanna Art Museum opens its doors to the public.
The snappy, instantly recognizable songs of George and Ira Gershwin, many written more than 80 years ago, seemingly never go out of style.
Santa time is just about over for this year, but Harrisburg actor Stuart Landon is not quite ready to let go of the holiday.
"Elf the Musical," on stage through Sunday at Hershey Theatre, is the latest in a series of efforts to turn popular Hollywood movies into hit …
There is an army of people living among us, folks who mostly stay anonymous although chances are good you know at least one of them. They meet…
Jackie Heinze has to kindle her spirit of Christmas much sooner than the rest of us.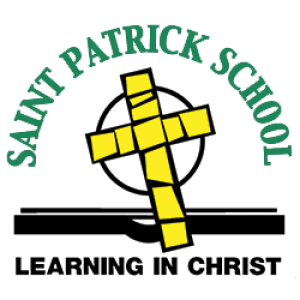 Giesswein Plastic Surgery
SHIPPENSBURG – A variety of art ideal for gift giving is the focus of "Give the Gift of Art" at the Shippensburg Arts Programming and Educatio…
CHAMBERSBURG — Shippensburg-area residents Shana Arnold, David Hewitt, Maddie Madamba, Sonya Nori and Dora Stout are cast members in the famil…
Everyone has their own definition of an idyllic life.
HERSHEY — Tickets for Lewis Black's Jan. 18 show at the Hershey Theatre will go on sale Friday.
Irishman Oscar Wilde was famous for his subversive humor, taking pen in hand to skewer the pre on stage tentiousness of Britain's upper class …
The undeniable success of "The Fantasticks" is something of a mystery even to veteran theater professionals.
GETTYSBURG — As adults, we are told to avoid the sensitive topics of politics and religion in polite conversation.