Cumberland Valley Business Journal business briefs for March:
CPARC hires director
The Arc of Cumberland & Perry Counties (CPARC) has named Mr. Laddie Springer as Director of the S. Wilson Pollock Center for Industrial Training.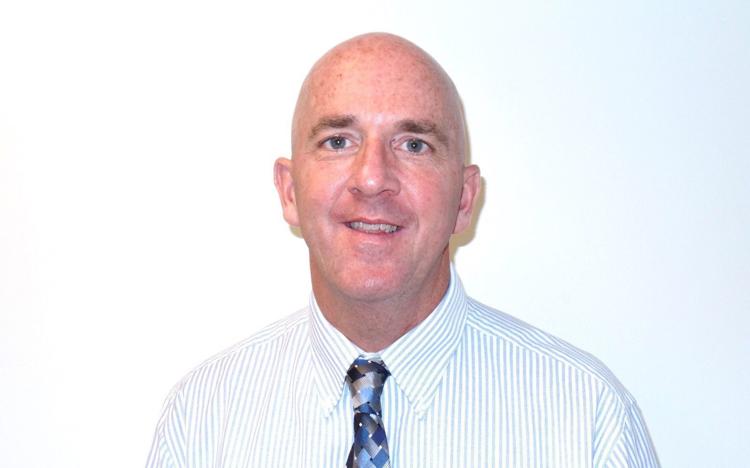 Mr. Springer has devoted his career to individuals with intellectual and developmental disabilities, spending more than 25 years with Keystone Human Services. He holds a Bachelor's degree in Behavioral Sciences from Penn State University. Mr. Springer recently finished a four-year term on the Board of Commissioners in Lower Swatara Township.
The S. Wilson Pollock Center for Industrial Training provides vocational education and employment to citizens with disabilities.
Gassis certified
Safwat Gassis, M.D., of Geisinger Holy Spirit Cardiology has earned a Certified Physician Executive (CPE) certification from the American Association for Physician Leadership.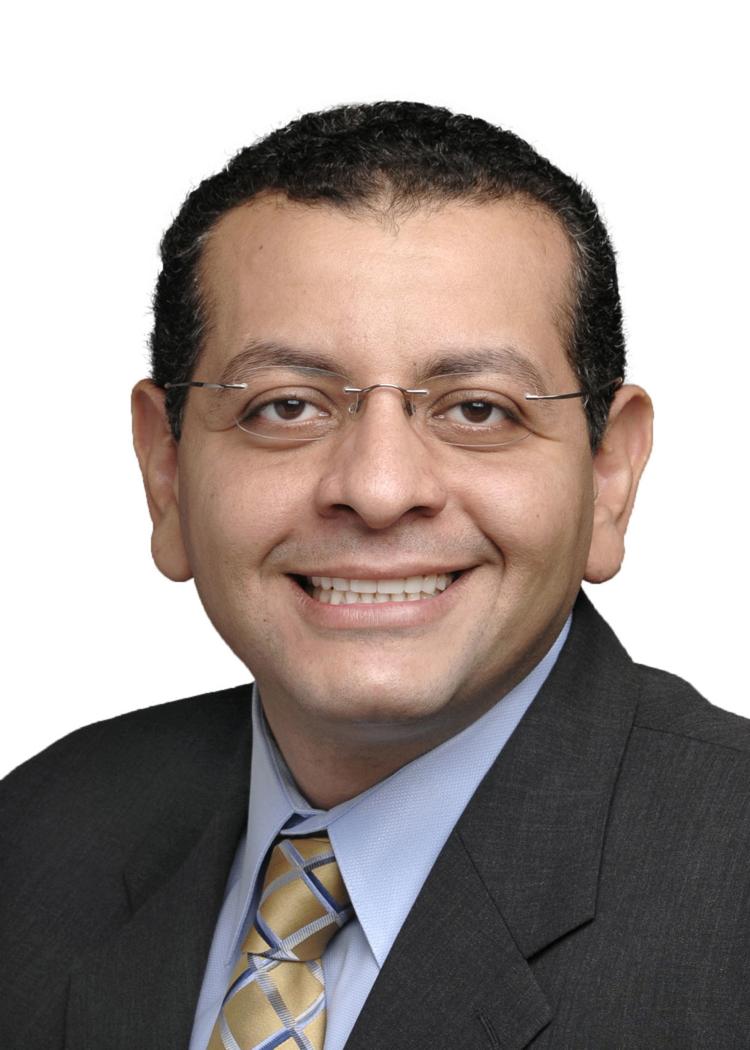 CPE designation indicates that a physician has achieved superior levels of professional excellence and management education while also demonstrating effective health care industry knowledge and leadership skills.
Dr. Gassis also earned his Master of Medical Management (MMM) degree from Carnegie Mellon University in 2017.
"Patients and their families bestow a tremendous amount of trust upon their care providers and we must never take that trust lightly," Dr. Gassis said. "As transformational leaders of our profession, and drivers of the future of healthcare, we are committed to creating an environment of excellence in quality, safety, accessibility and delivery of patient-focused effective care. Our responsibility in healthcare leadership requires specialized skill sets beyond clinical training and expertise; the CPE and MMM degrees provide the foundation for those roles."
CPE certification is the industry benchmark for CEOs and executive recruiters seeking the most accomplished physician leaders.
"The contemporary challenges facing health care today — such as variable clinical quality, persistent, high institutional costs in the face of clarifying value, and less than optimal patient experiences — require physician leaders who can interlace clinical knowledge, seasoned leadership skills and superior management acumen," said Dr. Peter Angood, president and CEO of the American Association for Physician Leadership.
The American Association for Physician Leadership is the nation's largest organization solely focused on leadership education and management training for physicians. Chartered by the American Association for Physician Leadership to establish and maintain the high standards required for physician executive certification, the Certifying Commission in Medical Management has a 20-year history as a national, not-for-profit corporation certifying physicians specializing in medical management.
The Certifying Commission in Medical Management currently lists more than 3,300 Certified Physician Executives.
NTM honored
NTM Engineering, Inc. was the recipient of the 2018 Women's Transportation Seminar (WTS) Central PA Employer of the Year Award.
The award was presented to NTM representatives at the 20th Anniversary Celebration and Awards Dinner on January 30 at the Sheraton Harrisburg Hershey Hotel. The mission of WTS is to attract, sustain, connect, and advance women's careers to strengthen the transportation industry.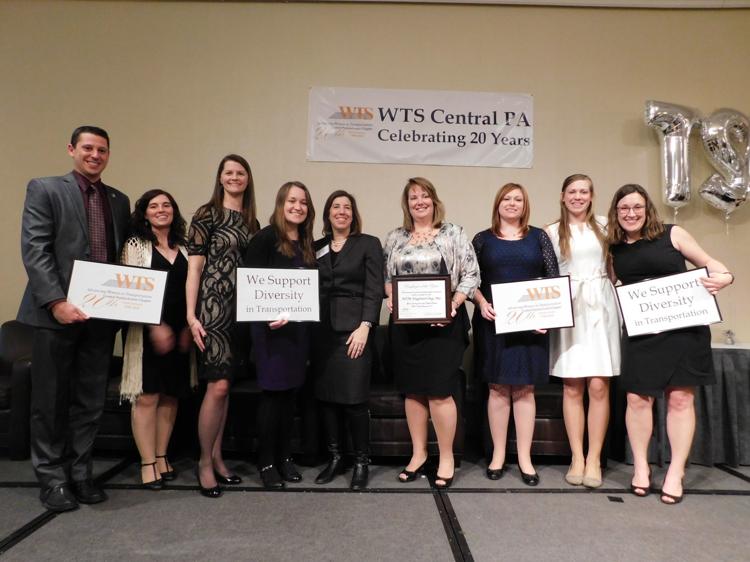 The award is presented to companies that are recognized for recruiting, retaining, and advancing women. Out of NTM's 47 total employees, 36% are women, significantly above the National average of 14%, according to the U.S. Dept. of Labor.
NTM has provided support of WTS Central PA in a variety of ways, including sponsorship, numerous employee volunteers, and attendance at international conferences and leadership trainings. Companywide, NTM provides mentorship of personnel and encourages professional development training, provides challenging work, and creates career growth opportunities.
"NTM's commitment and support of WTS Central PA is key to our chapter's success and growth," said Crystalann Deardorff, PE, WTS Central PA Chapter President. "NTM staff provides chapter leadership, volunteer time, and are champions in the industry that are all helping to advance the mission of WTS."
"NTM is a women-owned business and we understand the importance of having women in positions of ownership and leadership, with the ability to influence the policies, procedures, and vision of the firm. We take pride in our company and strive to promote the professional growth of all of our employees, both women and men," said NTM President Donna Newell.
Established in 2006 and headquartered in Dillsburg, Pennsylvania, Newell, Tereska & MacKay (NTM) Engineering, Inc. employs 48 professionals and is a registered Disadvantaged Business Enterprise in Pennsylvania, Maryland, and Delaware and a Women-Owned Small Business with the federal government. NTM has locations in State College and Philadelphia. The firm's four principals are all licensed professional engineers with master's degrees in civil engineering and offer a combined 70+ years of engineering experience.
Geisinger expands pediatrics
Geisinger Holy Spirit Orthopedics and Sports Medicine has expanded its pediatric services, and now offers specialized care in two locations.
Meagan Fernandez, D.O., provides pediatric orthopedic care at 550 N. 12th St., Lemoyne, and at 4230 Crums Mill Road, Harrisburg.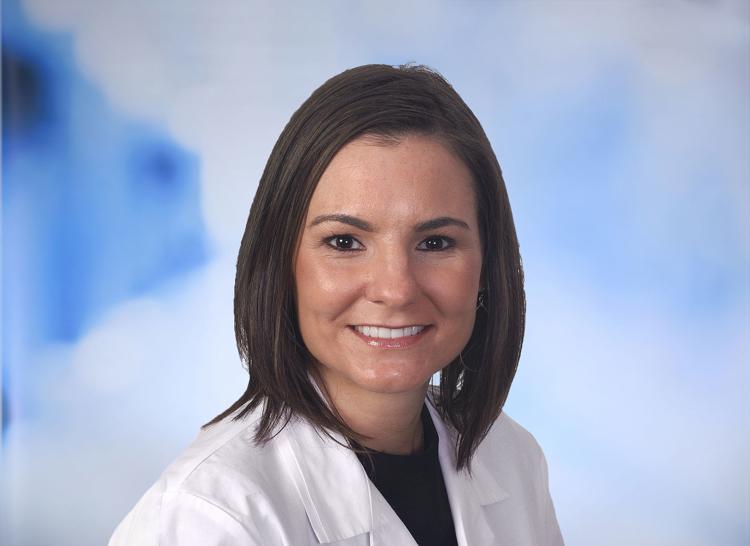 "At Geisinger Holy Spirit, we know kids aren't simply tiny adults," Dr. Fernandez said. "They need specialized pediatric orthopedic care. That is why we are expanding our availability of specialized pediatric orthopedic care to the East Shore."
Dr. Fernandez specializes in treating pediatric fractures, sports injuries, and scoliosis.
Geisinger Holy Spirit Orthopaedics and Sports Medicine provides comprehensive care for patients of all ages in four locations: Carlisle, Duncannon, Harrisburg, and Lemoyne.
Geisinger adds surgeon
Heather Thieme, M.D., a board-certified general surgeon, has joined Geisinger Holy Spirit. She will perform both general surgery and breast surgery.
Dr. Thieme earned her medical degree from St. George's University. She completed a surgical residency at York Hospital and a two-year surgical oncology fellowship at Mercy Medical Center. She specializes in laparoscopic gallbladder, hernia, appendectomy, liver, and endoscopy procedures. She also performs breast surgeries, radical neck dissection, and colon and rectal cancer procedures.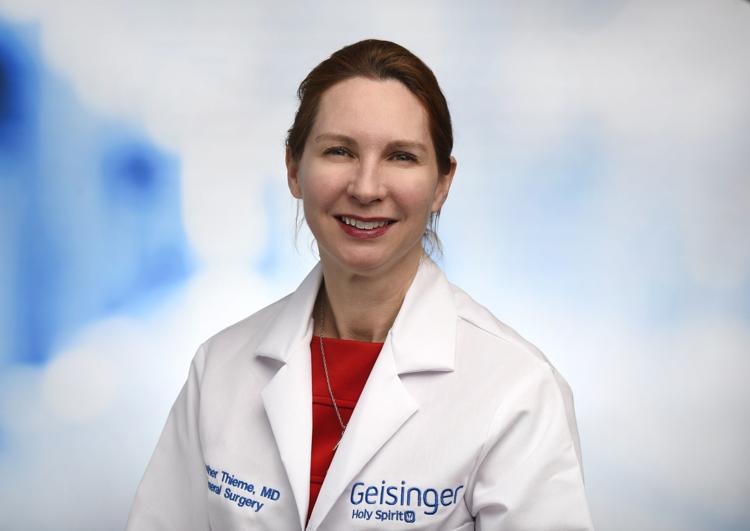 Dr. Thieme sees patients at Geisinger Holy Spirit General Surgery, 890 Poplar Church Road, Camp Hill, and at Geisinger Holy Spirit Breast Care Center, 880 Century Drive, Mechanicsburg.
Gift CPAs hires
Gift CPAs, a leading small business accounting and advisory firm in Central Pennsylvania, is pleased to welcome Jeff Halligan, CPA, and Deanna Rosario to its team.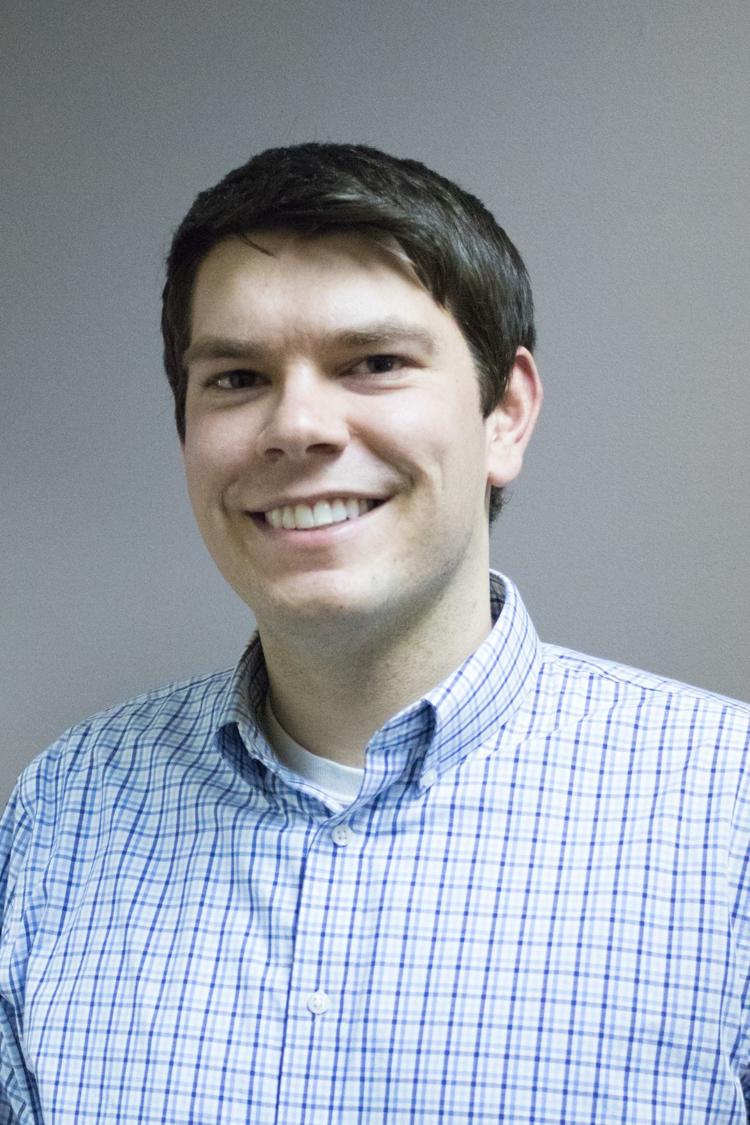 Halligan, a graduate of Elizabethtown College, joins the firm as a senior accountant. In this role, he provides quality accounting services to small businesses and individuals based on a commitment to service. Halligan is a member of the Pennsylvania Institute of Certified Public Accountants and a Junior Achievement Volunteer teaching financial literacy to middle school students in the Harrisburg area.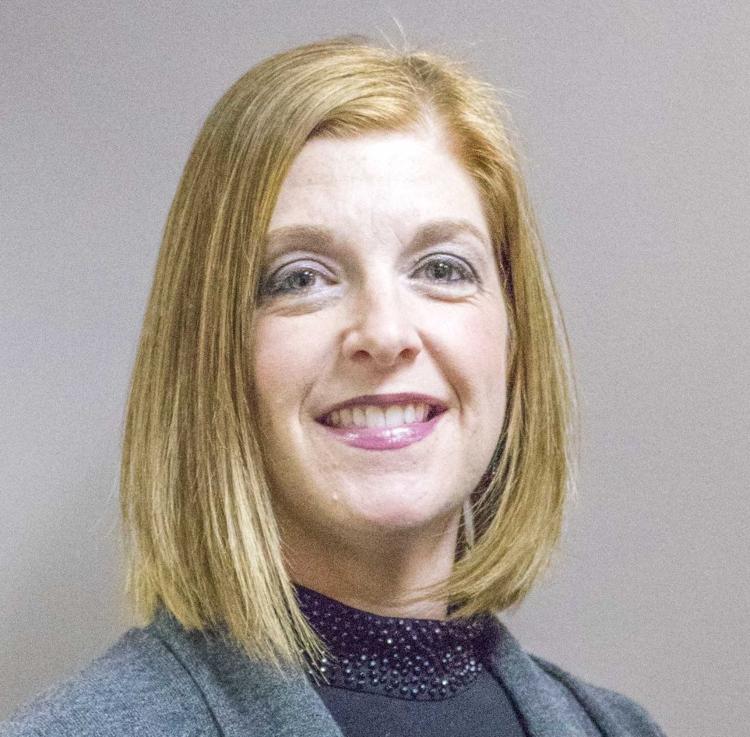 Rosario brings nearly 20 years of experience in the Central Pennsylvania market to her role as business development manager. Deanna prioritizes developing creative, fresh concepts to introduce new clients to the value and service provided by Gift CPAs. Rosario is active in the community, volunteering with Junior Achievement, Relay for Life and other great organizations.
Gift CPAs has locations in Mechanicsburg, Harrisburg, Lancaster, Myerstown, and Ephrata.
Geisinger promotes screenings
Geisinger Holy Spirit, in partnership with the American Heart Association of the Capital Region, provided handmade red hats to every baby born at the hospital during February.
The "Little Hats, Big Hearts" initiative raises awareness of the importance of neonatal congenital heart defect (CHD) screenings. Screening for CHD can identify issues before babies go home from the hospital, which allows for earlier treatment and may prevent disability or death early in life. Doctors can also better plan treatment, allowing the baby to have surgery or other treatment when he or she is stable, not in an emergency.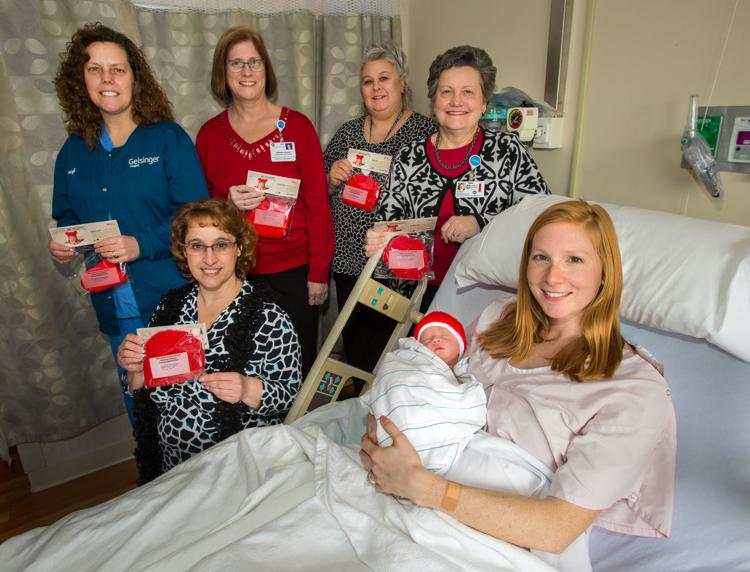 Babies that have a critical CHD diagnosed after they leave the hospital tend to be admitted to the hospital more frequently, spend more time in the hospital, and have higher hospital costs compared with babies that are diagnosed before they leave the hospital.
Geisinger Holy Spirit's mission integration team organized volunteer knitters and crocheters to create and donate the hats, wash them, and stuff them into plastic bags provided by the AHA.
For some staff, the project became a family event. Cheryl Myers, a radiology technologist with GHS, said her 93-year-old grandmother loved joining in the fun knowing that she was knitting hats for new babies born at GHS.
"It was an amazing experience," Myers said. "We had our own crocheting bee at my grandmother's home. We crocheted, laughed, reminisced and laughed some more. I am very blessed to have an active grandmother and such a close 'knit' family. It was an honor to use our skills for such a good cause."
Geisinger Holy Spirit gave away approximately 150 hats in February.
Penica honored
Jay Garland Penica, a wealth advisor with Ameriprise Financial in Camp Hill, was listed among the "Best-in-State Wealth Advisors" in a recent Forbes Magazine/SHOOK Research poll.
The listings are based on data from over 11,000 of the nation's most productive financial advisors, with rankings based on assets under management, industry experience, regulatory compliance, and revenue produced over a three-year period.
Penica is part of Penica, Place, and Associates, a private wealth advisory practice of Ameriprise Financial Serivces, Inc., which provides one-on-one professional financial services to their clients. Penica is located at 2331 Market Street, Third Floor, Camp Hill.
UMHC merges with BCC
The United Methodist Home for Children (UMHC), located in Mechanicsburg, has announced plans to merge with the Board of Child Care (BCC), an organization that shares its tradition of serving children and families through the social justice ministry of the United Methodist Church.
UMHC will become United Methodist Home for Children, a Program of the Board of Child Care.
"This merger will enable UMHC to leverage BCC's scale and deep expertise, thereby, continuing our 100-year legacy of providing exceptional care to young people and their families in Pennsylvania," said Dan Brannen, President and CEO of UMHC. "BCC is an excellent partner due to its United Methodist history, traditions, core values and methodology for delivering services."
UMHC was founded in 1917 by the Central Pennsylvania Conference of the Methodist Church (now the Susquehanna Conference of the United Methodist Church) as an orphanage. Each day, the Mechanicsburg campus serves approximately 35 children between the ages of 12-20 using a collaborative trauma-informed approach to care. UMHC contracts with county Children, Youth and Family agencies to provide safe, residential care to young people and supportive services to their families.
Similar to UMHC, BCC began as three orphanages operated by the United Methodist Church in Maryland and the District of Columbia during the late 19th and early 20th centuries. Today, it is a highly-respected provider of early learning, mental health and therapeutic residential services to more than 700 children and families across the mid-Atlantic. Young people receive services backed with evidence-based best practices and supported by a national accreditation that reflects the highest standard of residential treatment services.
Bishops of the governing United Methodist Conferences, along with the boards of directors of BCC and UMHC, enthusiastically support the merger. The Pennsylvania State Attorney General and Cumberland County Orphan's Court will also need to approve the transaction.
It is anticipated that the merger will be completed in the fall of 2018. A smooth transition to ensure minimal disruption to employees, children and operations is expected.
Warrell recognizes safety
The Warrell Corporation facility in Camp Hill marked 500,000 hours of work with no lost-time incidents as of Jan. 10, 2018.
Warrell held a company-wide luncheon to recognize employees' commitment to a safety-first workplace culture and dedication to accident prevention.
Headquartered in Camp Hill, the Warrell Corporation is a family-owned company that has become a national leader in contract manufacturing of candies and snacks. The company also directly markets its products under the Katharine Beecher, Pennsylvania Dutch Candies, and Classic Caramel brands.
FirstLight opens
FirstLight Home Care of the West Shore has opened at a new location at 4076 Market St, Suite 201, Camp Hill.
FirstLight Home Care offers non-medical companion care and personal care services for seniors, adults with disabilities, veterans, new and busy moms and those recovering from surgery. FirstLight caregivers are able help with many needs, from personal hygiene, cooking and running errands, to mobility assistance and dementia care.
Owner Leigh Twiford launched her FirstLight business to help residents in Camp Hill and surrounding communities maintain their independence, safety and happiness at home by providing quality home care and senior care services.