Cumberland County Top 10: Health care services accessible in the county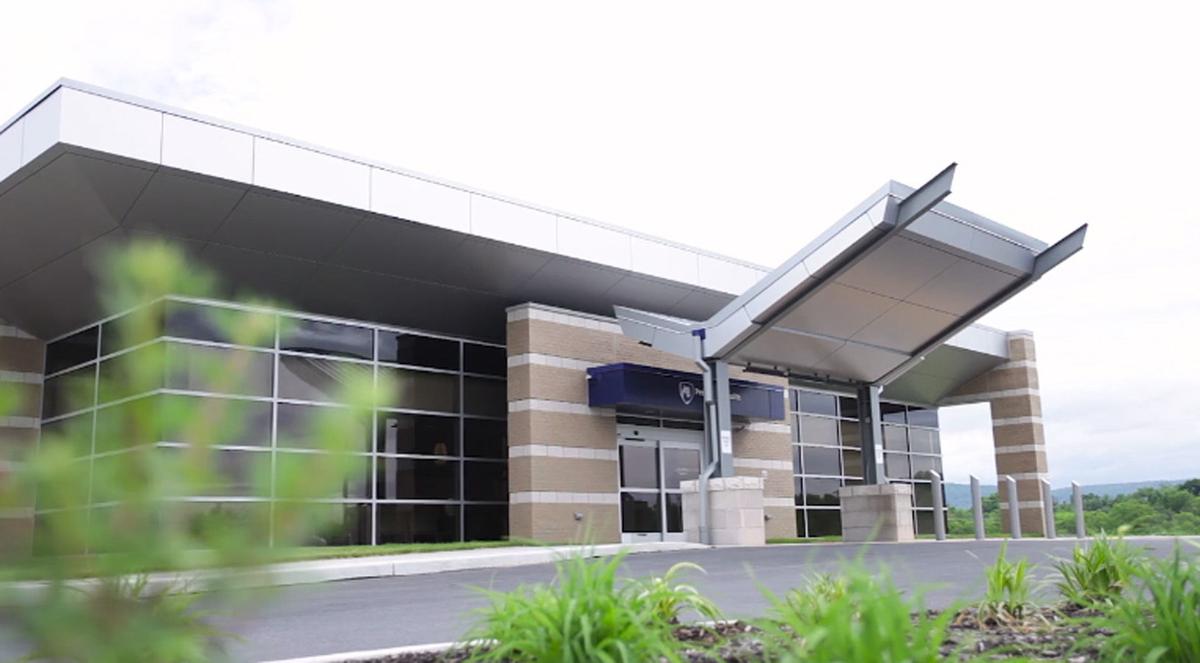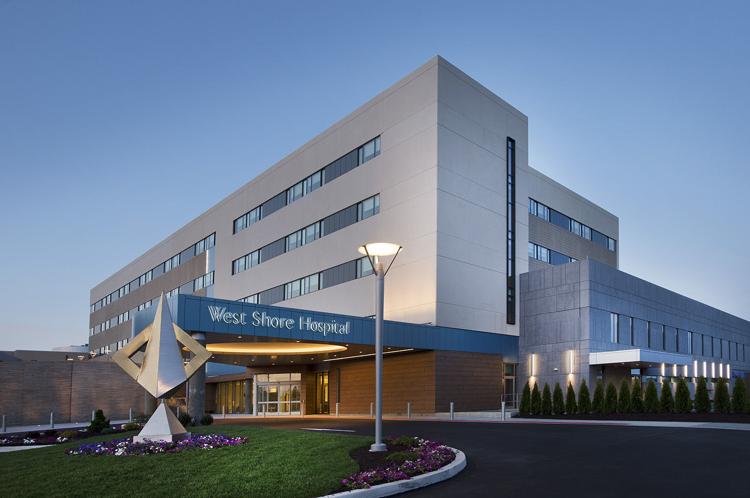 Rural areas struggle nationally with access to health care, but there is an abundance of health systems in the region with their eyes on Cumberland County.Penn State Health's Milton S. Hershey Medical Center and Children's Hospital provides trauma and pediatric cancer care for the region, while UPMC Pinnacle offers services for West Shore and now Carlisle-area residents, with Geisinger Holy Spirit also in the same geographic market. To the west Summit Health attracts Shippensburg-area residents with its services and hospital.
With Geisinger Holy Spirit Hospital, UPMC Pinnacle West Shore and UPMC Pinnacle Carlisle all in Cumberland County alone — and Chambersburg Hospital, UPMC Pinnacle Harrisburg and Hershey Medical Center on the fringes — the county reaps some benefit when it comes to health care access, according to Kyle Snyder, chief administrative officer of Geisinger Holy Spirit.
"It depends on what part of the (health care) system we're talking about," he said. "Our community (has) a lot of hospital beds."
Some health officials argue, however, that hospital beds aren't what the area needs. And some of the needs aren't being met on a national scale.
"We have an inadequate supply of primary care doctors," Snyder said. "Primary care is the hardest recruitment that we have. There is a shortage nationally. It's really hard work."
Snyder said Geisinger Holy Spirit has grown its primary care physician number since its partnership with Geisinger. The health system now boasts about 40 primary care doctors.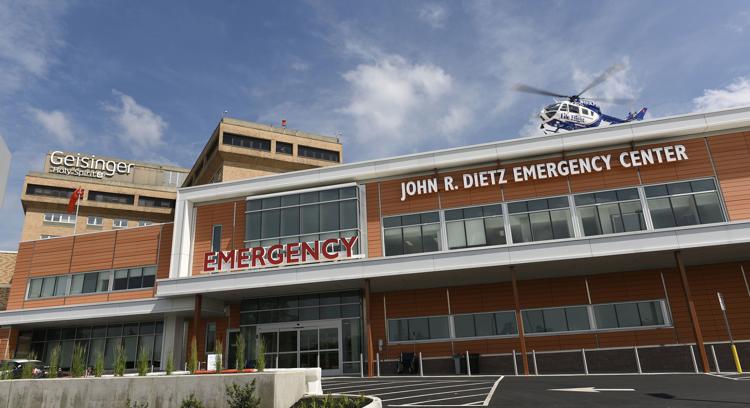 Dr. Christian Caicedo, senior vice president at UPMC Pinnacle and president of the Cumberland division, also said primary care is something he'd like to see grow.
"Primary care is a challenge for all of us," he said. "With our legacy system — Harrisburg, Community General and West Shore — we have a large footprint of primary care. In Carlisle, it's not as robust as we'd like to see it. I don't think Cumberland County is as challenging as other markets that we've recently entered."
Urgent care
One way health systems and other health care companies have tried to remedy the primary care doctor shortage is to increase urgent care services.
David Clark, community relations coordinator with Patient First, said the company was founded in 1981, based in Richmond, Virginia, and has gradually grown over the years through the mid-Atlantic.
"The main factor driving our growth into these areas is the need for convenient, cost-effective medical care," he said. "Patient First currently operates 73 medical centers in Pennsylvania, New Jersey, Maryland and Virginia."
Clark said urgent care bridges the gap between the hospital emergency room and a visit with the primary care physician, and people and insurance companies are recognizing its brand of services.
"There is a general trend in health care toward convenience for the patient," he said. "Urgent care centers are an indication of that. As convenience and cost-savings have become more of a focus in health care, urgent care has become more prevalent. In fact, we see insurance companies recommending their members use urgent care as a convenient, cost-effective alternative to the emergency room for non-life-threatening conditions."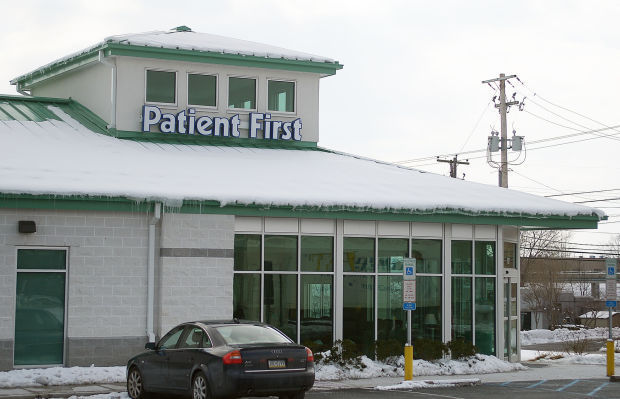 While companies like Patient First have become involved in providing urgent care, health systems have started offering similar services. Geisinger Holy Spirit runs an urgent care center near its hospital in the Camp Hill area.
"We also use our urgent care model for acute illnesses," Snyder said. "We leverage that to fill the gaps on nights, weekends and holidays. That's to combat patients from using expensive venues, like emergency rooms."
UPMC Pinnacle has partnered with AllBetterCare and Concentra to offer urgent care services in Cumberland County. For the health system, however, it's the new merger with University of Pittsburgh Medical Center that could help with the primary care shortage.
"We're looking to tap into UPMC residents and scholars who will shape the future of health care," Caicedo said, adding that UPMC graduates used to the system's methods could be hired in the area for primary care.
Mergers
Such partnerships and mergers are changing the landscape of health care in Cumberland County.
The UPMC Pinnacle merger is new, as is its acquisition of Carlisle Regional Medical Center last year, but Caicedo said there are already plans on what to do with the hospital and this area's access to health care.
"There are processes we want to bring to the Carlisle campus," he said. "There are efficiencies we've been able to do at our legacy hospitals — Harrisburg, Community General and West Shore — that we'd like to implement here."
One of those efficiencies includes "observation medicine," where certain patients are placed in a special unit for observation instead of taking up and paying for an in-patient bed in a hospital. Observation patients could be those who suffer from dehydration because of the flu and those who have exacerbated asthma or COPD, where treatment is only a few hours of recovery.
Caicedo also hopes to provide additional resources for OB-GYN services and reinstate diagnostic cardiac service in Carlisle.
"I think UPMC Pinnacle has done a couple of things in offering an alternative to other health systems as far as cardiac care and cancer care," he said. "We do a phenomenal job at both, especially at West Shore. With our partnership with UPMC, we want to increase those services in the cancer center (in Carlisle) and increase access to patients."
Some of the work is also simply letting people know about UPMC Pinnacle Carlisle's achievements.
"Part of what we have been doing is looking at the things (Carlisle is) doing well and making sure the public knows about it," Caicedo said of Carlisle's LeapFrog score on patient safety and other accreditations in stroke care and sleep medicine. "I don't think our community knows about that. It truly is a remarkable place."
With the partnership with Geisinger, Geisinger Holy Spirit is also building up the range of services and the geography in which it offers them.
"People associated Holy Spirit first with the hospital in Camp Hill. But we've really been building our network of primary care physicians and urgent care practices and other outpatient services," Snyder said. "A lot of it did come from our partnership with Geisinger."
Snyder said Holy Spirit Hospital previously had a "smaller and less diverse medical group." Now, Geisinger Holy Spirit is expanding that with recent hires in orthopedics, sports medicine and dermatology, with a new surgeon specializing in skin cancer surgery.
Snyder said the health system also wants to keep improving on its premiere services, like cardiology.
"We have a very good cardiology department," he said. "Holy Spirit's had a known tradition of excellent cardiac care."
Given the resources local health systems have been able to glean through partnerships or mergers with other groups, Caicedo said such affiliations are likely to continue to grow in the health care industry.
"I think we'll see more and more of these mergers come about. The health care industry is competitive, and it's difficult for independent hospitals (to survive)," he said. "The UPMC line is world class care, and I really feel like they're bringing that here. I think Cumberland County is better for it."