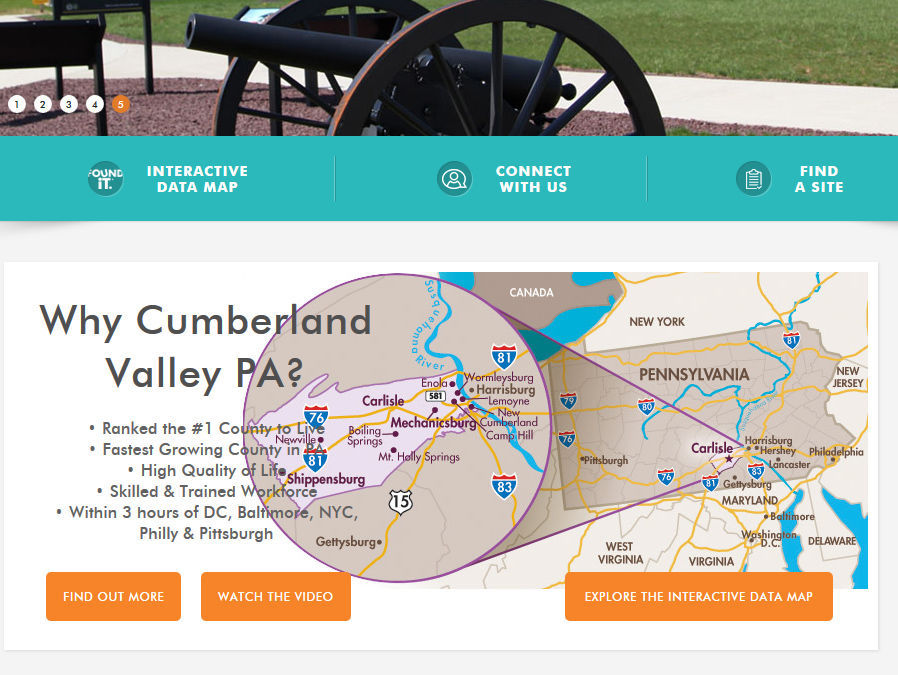 The Cumberland Valley Visitors Bureau recently rolled out a new promotional tool, with a video presentation intended to be used to pitch the region to potential new businesses and residents.
The new promotion grew out of a 2014 survey, conducted by the Cumberland Area Economic Development Corporation, on how to market Cumberland County as an economic conduit.
"Our stakeholders shared that a huge asset of the area for business attraction is our quality of life, which is difficult to explain in writing," said Kristen Rowe, communications director for CAEDC.
The video itself uses footage from CAEDC's tourism promotion videos, but focuses on what makes the county attractive as a professional destination – namely, a wide variety of cultural institutions and employment opportunities, with a comparatively low cost of living and operating.
In a number of ways, Cumberland County compares favorably to some of Pennsylvania's more prominent counties in terms of growth.
The bulk of Pennsylvania's population growth in recent years has been in suburban zones. But while the total pool of workers and customers may still be larger in these counties, the county's growth still eclipses them.
The county's population is up roughly 11 percent since 2000, estimated at 241,427 residents in 2015, according to the US census. Compare this to a major suburban county, such as Montgomery County, which has seen a growth rate of only 7 percent over the same period, bringing its total population to 812,970, according to census estimates.
More importantly, while wages in Cumberland County are lower, they go further.
Median household income in the county is $61,820, according to the Census, compared to $80,675 in Montgomery. But the cost of owning a home in Cumberland County, as a percentage of the owner's income, compares much more favorably.
Census data indicates that homeownership costs—including mortgage, insurance, repair, and other expenses – take up less than 20 percent of household income for 45.9 percent of the county's homes. Only 17.3 percent of households spend more than 35 percent of their income on the base costs of homeownership.
Where growth is denser, these numbers are much tighter. In Montgomery, 40.1 percent of households spend less than 20 percent of earnings on homeownership costs, and 22.5 percent spend more than 35 percent.