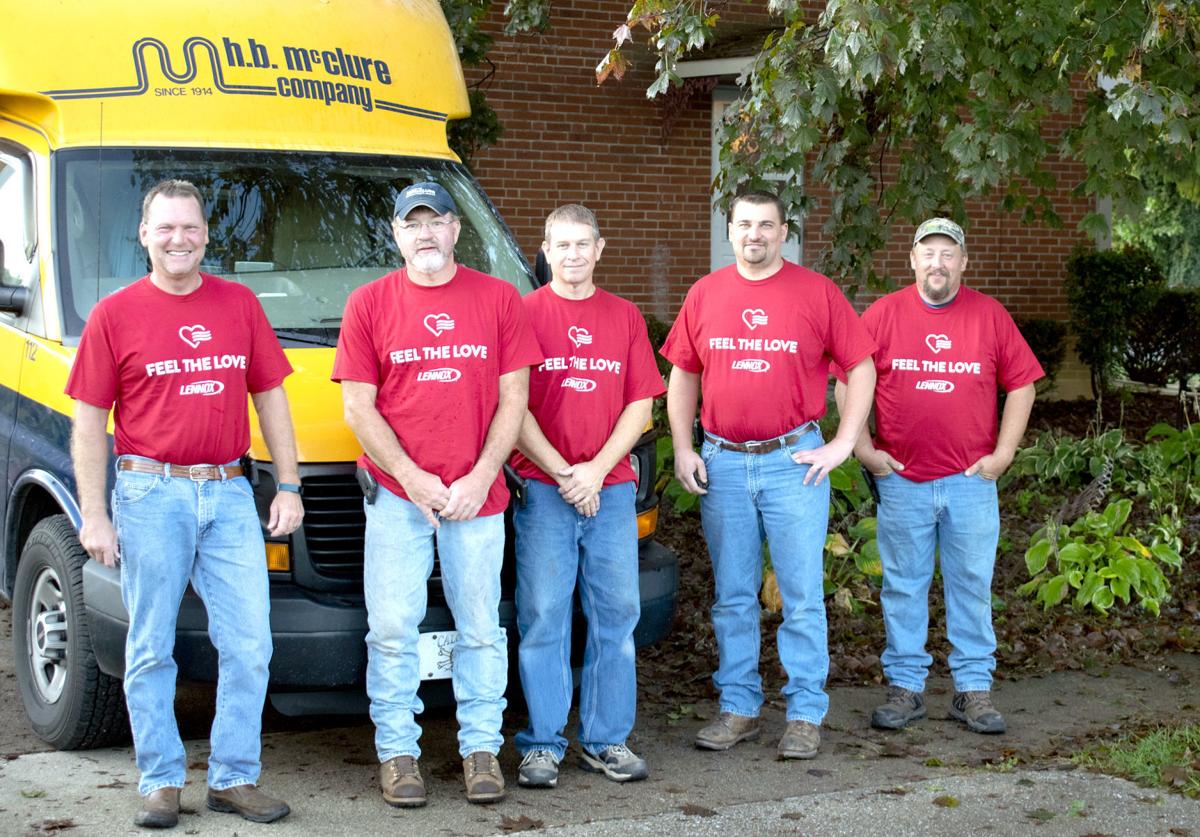 An HB McClure crew installed free home heating and cooling equipment Friday for Edward Kyle of Mechanicsburg via Lennox Industries' Feel the Love program.
The program is a joint effort between Lennox and its dealers to donate home heating and cooling systems to neighbors in need. Feel the Love is a community-centric program that engages brands like HB McClure to give back to those in need, particularly as the winter months approach. 
HB McClure's recipients were chosen through a nomination system based on criteria from Lennox and promotion by HB McClure. Nominees were asked to provide a brief explanation on why they are in need of a new furnace or HVAC system.
Friday's installation included a gas furnace with add-on AC. 
"HB McClure is dedicated to making a difference in our local communities. Being able to find tangible ways to help the people in our service areas makes a huge difference," said Corynne May at HB McClure. "We interact with people every single day and we know their stories; we know the importance of supportive neighbors and a strong community and strive to give back in ways we can. We're incredibly excited for the upcoming installations."