The Bentonville, Arkansas-based company said that currently about 65% its more than 5,000 stores and clubs are located in areas where there is…
The chain reported its quarterly sales dropped 49% due to temporary store closures amid the pandemic. Online sales soared 82%.
Since opening in fall 2016, Ever Grain Brewing Co. has found success in Hampden Township, and during the ongoing COVID-19 pandemic has been ab…
Wolf Brewing Co. has started construction on its new brewery and restaurant in Mechanicsburg.
Small and often family-owned businesses that make up Carlisle's downtown have faced challenges throughout the coronavirus pandemic.
Here's a list of Carlisle restaurants offering takeout or delivery as of May 6.
A family of a Walmart worker who died of complications from COVID-19 sued the company, accusing managers of a Chicago-area store of not doing …
The CDC put together so-called "decision trees" for at least seven types of organizations: schools, camps, childcare centers, religious facili…
Stay-at-home orders generated deliveries to people's homes but not enough to offset the higher costs and a drop in business deliveries.
Among those whose households have experienced a layoff, 78% believe those former jobs will definitely or probably return.
Six additional locations added in Cumberland County.
The outbreak of the coronavirus has dealt a shock to the global economy with unprecedented speed. Following are developments Thursday related …
The Carlisle Area Chamber of Commerce will host a UPMC Town Hall webinar on Zoom from 4 to 5 p.m. Thursday that will be open to the public, th…
WASHINGTON — Damon West was hoping the government's coronavirus rescue package for small-business owners would help replace the income he's lo…
Meat processing workers are particularly susceptible to the virus because they typically stand shoulder-to-shoulder on the line and congregate…
Local funeral homes have put social distancing and cleaning routines into practice while turning to technology and other creative solutions to…
Downtown Carlisle's businesses, like many small towns, are heavily skewed toward the leisure and hospitality sector, which has been hit dispro…
State officials say that the $600 per week benefit enhancement is beginning to be doled out – but that benefits for self-employment and gig wo…
Restaurant owners are making the most of their limits posed by the coronavirus by getting creative with the services they offer and taking ste…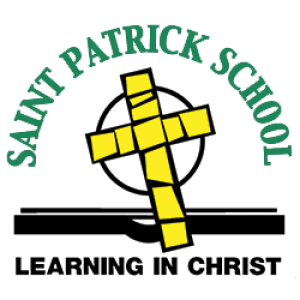 Giesswein Plastic Surgery

The new policy begins Monday and the number of customers permitted in a store at one time varies by location.
Millions of people have been panicking about their household supply. Stores shelves have been emptied. Amazon is often out of stock. And socia…
Orrstown spokesman Luke Bernstein said Monday afternoon that the bank had done 600 SBA loans since the portal went live on Friday, one week af…
Walmart still wants customers, just fewer of them at a time.
Pennsylvania appears to be a leading indicator for a nation likely to hit record highs of economic distress.
Small businesses employ about half the workers in the private sector. By some estimates, as many as 20 million people will have lost their job…
More than any other in recent memory, this week is a make-or-break for the national economy, and particularly Pennsylvania's, as the fallout f…