MELBOURNE, Australia — A COVID-19 outbreak in the north of Melbourne has led health authorities in Australia's Victoria state to hold off on a…
SAN FRANCISCO (AP) — California, which has endured its worst wildfire season in history, is bracing for the most dangerous winds of the year, …
SEOUL, South Korea (AP) — Lee Kun-Hee, the ailing Samsung Electronics chairman who transformed the small television maker into a global giant …
SEOUL, South Korea (AP) — Samsung says Lee Kun-Hee, the ailing chairman of Samsung Electronics, has died.
Prior to March, shoppers would go to the mall or grocery store and scout out the latest sales. Now, shopping looks much different.
BOSTON (AP) — Academics, journalists and First Amendment lawyers are rallying behind New York University researchers in a showdown with Facebo…
The simple foundations of what can quickly become incredibly complex investments.
MOSCOW (AP) — A Russian oil tanker was hit by an explosion in the Sea of Azov and a rescue operation was underway Saturday for three missing c…
Social Security benefits are a guaranteed income source for you in retirement. Make sure you know your options.
You've got challenges, goals, and financial situations the Oracle of Omaha doesn't.
The world is one step closer to solving one of fast food's stickiest mysteries: Is the McDonald's ice cream machine broken or not? Find out here.
TUCSON, Ariz. (AP) — The El Tour De Tucson cycling event has ben postponed from November to April. The Fourth Avenue Winter Street Fair, an op…
Short-term financial relief comes at a long-term cost.
Even if only one of you is earning a paycheck, there's a way you can save for both of you.
Why presidential elections are less important than they seem to be.
Knowing when you should choose a Roth IRA can limit the taxes you pay and help you make the most of your retirement accounts.
LONDON (AP) — Demonstrators dressed as chickens, a cow and President Donald Trump gathered Saturday in London to protest a proposed U.S.-U.K. …
Signing up for an Advantage plan next year could give you access to expanded coverage and more robust health benefits.
Coca-Cola is saying goodbye to 200 brands, or half of its portfolio.
When will you become a millionaire?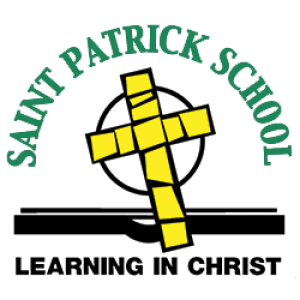 Giesswein Plastic Surgery
SOFIA, Bulgaria (AP) — Bulgaria has joined other Balkan countries in signing an agreement with the United States on high-speed wireless networ…
WASHINGTON (AP) — Earlier this month, President Donald Trump was predicting on Twitter that this election would be "the most corrupt" in Ameri…
This investing move may seem like a good idea, but it could cost you big time.
Small schools may not pack football stadiums, but they still provide great college experiences. Stacker compiled a list of the best small coll…
COLOMBO, Sri Lanka (AP) — Authorities in Sri Lanka on Saturday closed at least two fishery harbors and many stalls after a surge of 609 cases …
WASHINGTON (AP) — A more measured President Donald Trump does not necessarily mean a more truthful one.
The Democratic presidential candidate has big plans for Social Security. Here are a few key points all voters should know about.