Bloom officially announces bid for 11th Congressional District seat
State Rep. Stephen Bloom (R-North Middleton Township) announced Monday morning he will run for Pennsylvania's 11th Congressional District seat in 2018.
Bloom, who filed a statement of candidacy in August to run for the congressional seat currently held by Republican Lou Barletta, officially announced his bid on his Facebook page Monday morning around 7:45 a.m.
"Today, I'm announcing my campaign for the United States Congress," Bloom said in a Facebook post. "It's going to be a David and Goliath effort, and I need your help! Please watch and share."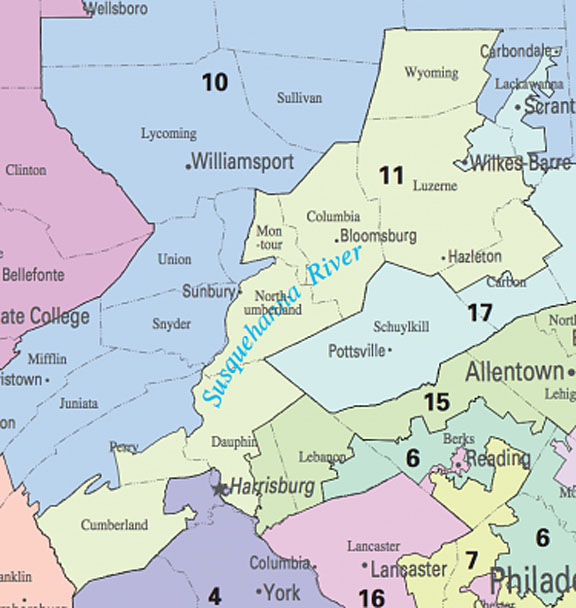 The 11th Congressional District covers all of Columbia County and parts of Cumberland, Dauphin, Northumberland and Perry counties. Democrat Robert "Alan" Howe of Carlisle and Republican Dan Meuser, the former Pennsylvania Revenue Secretary, have also announced bids to run for the seat.
Bloom, a Dickinson School of Law graduate, likely has strong name recognition in the Carlisle area and the Midstate since he has been a member of the state legislature since 2011.
However, given the expansive nature of the 11th Congressional District, Bloom said he would be taking to social media, traditional media and in-person visits to introduce himself, and what he described his "solid conservative platform" to voters outside the Midstate.
In his announcement video and on his website, actnowcongress.org, Bloom lists repealing Obamacare, securing America's borders, strengthen military readiness, ending unfair trade agreements, ending taxpayer funding for abortion and defending Second Amendment freedoms as central issues to his campaign.
Medicaid funds are generally barred from being used for abortions except in cases of incest, rape and where the life of the mother is at risk.
"I do believe a child in the womb deserves to live," Bloom said.
When asked after a candidates' forum in 2016 if he supports exemptions that allow funds to be used for abortions in the cases of rape, incest and protecting the life of the mother, Bloom said, "life of the mother."
Bloom also signaled a desire to review Medicaid funding to organizations like Planned Parenthood, which along with Medicaid reimbursable health services, also offer abortion services.
He said he was concerned that federal funds to those groups could be used to fund abortions.
Bloom said he does not plan to give up his day job in the state legislature while running for congress.
"I have a job to do to do the best for the tax payers of Pennsylvania," Bloom said.
Bloom will host a kickoff event from 5 to 6:30 p.m. Wednesday at Marcello's Ristorante and Pizza, located at 900 Cavalry Road, Carlisle.