Cumberland County
Secure Schools: Districts, police prepare for violent situations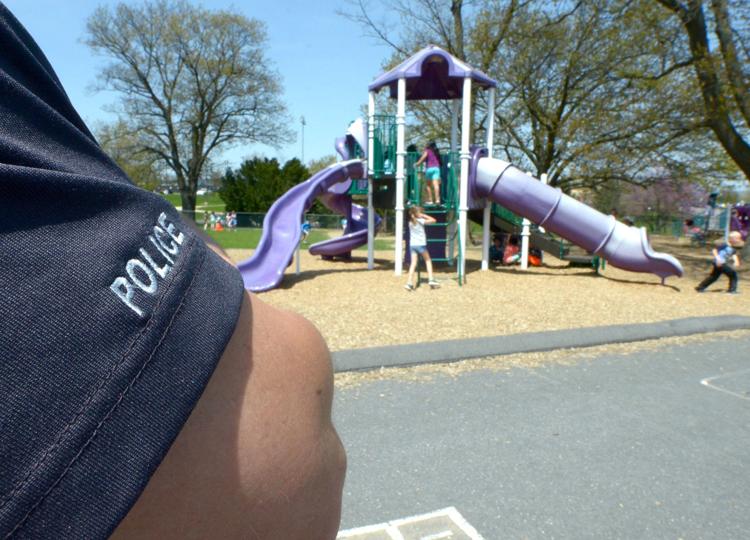 Before April 20, 1999 — before the day two students walked into Columbine High School in Colorado and killed 12 of their peers and one of their teachers — things were different.Having worked in law enforcement since 1993, Christopher Raubenstine, chief of police in Silver Spring Township, knew protocol included officers setting up in positions outside the school to wait for the SWAT team to show up.
"In Columbine, that's exactly what they did. They did exactly what they were trained to do, and they got to stand outside and listen to kids being killed inside. And that crushed them," he said.
Columbine changed school safety plans across the country.
The shots that rang through Building 12 at Marjory Stoneman Douglas High School in Parkland, Florida, on Feb. 14 means everything will change again. Police said the alleged killer, Nikolas Cruz, pulled a fire alarm to draw his victims out of their classrooms before he dropped his duffel bag and gun to leave among the evacuating students.
"Post-Columbine, the rules changed dramatically. Post-Sandy Hook, again, how we approach things changed dramatically. And, sadly, now it will be post-Parkland," said Dr. Richard Fry, superintendent of Big Spring School District.
It's been almost three months since Parkland. In that time, school officials and law enforcement in Cumberland County have reviewed safety plans again, preparing for a day they hope will never come.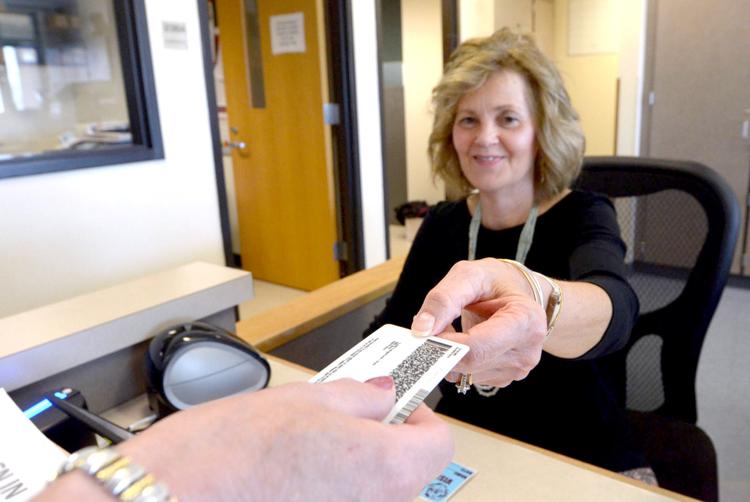 Making and
reviewing plans
Every school district in Cumberland County took part in active assailant training on Feb. 13 during which a detective from the Carlisle Police Department gave a presentation on scenario training. That seminar prompted Fry to start considering adjustments to his school district protocols and schedule additional training for his staff.
The next day, 17 people were murdered in the hallways of Stoneman Douglas high school in an attack Fry said was "eerily" similar to that described by the Carlisle Police Department detective one day earlier.
This is what the ever-changing landscape of preparing for the unthinkable looks like.
Every mass shooting, whether at a school, concert or church, brings a new understanding about how a potential shooter may choose to operate. That in turn forces school districts to review their safety plans, said Dr. Frederick Withum, superintendent of Cumberland Valley School District.
That task becomes more difficult in a school system that now features students who have only known a school setting in the post-Columbine era of school safety reforms.
Fry said the perpetrators of the two most recent mass shootings were familiar with the schools.
Adam Lanza attended Sandy Hook Elementary long before he killed 20 children and six adults in December 2012. Cruz was a student at Parkland as recently as last year before he was expelled for disciplinary reasons.
"Here's a kid who came up trained in the kind of safety procedures that, nationally, have been best practice. I think that they really, then, require a new look at what do we consider best practice in light of this newest situation," Withum said.
Standard drills for fire and weather emergencies were the norm prior to Columbine. Since then, active-assailant drills are more routine at schools with a focus on creating situational awareness.
Traditional drills have a prescribed sequence that many remember long past their school years that involve orderly exits and predesignated meeting places for each classroom. Drills involving situational awareness, by contrast, try to create a "unique occurrence," Fry said.
For example, an exit may be blocked during a fire drill, making the teacher think about alternative ways to get out of the building.
A violent attack at a school also requires a different response than would, for instance, a bus crash that happens quickly and prompts a predictable response determined by accepted protocols.
"The outlier is the assailant. That is truly a situation you have to react to based on the circumstances of the incident, and that's the whole situational awareness," Fry said.
To be confident of his students' safety, Fry said he needs to have a sense that in that situation, the teachers in his district will know how to react.
Run, hide, fight — the most commonly cited response to an active shooter — is not a progression, Fry said. The teacher has to choose which one to do under the circumstances. They have to know what the next steps are for each situation. Where do you go if you have to hide? What do you have in the room to use as a weapon if you have to fight? Where can you hide if that's your best option?
"None of us can ever know for sure until you are in that situation, but we want to make sure that we've had the appropriate amount of training for our staff that I'm confident in how they react," he said.
Cumberland Valley School District has an overarching plan for its district, as well as individual plans for each of its buildings, which vary in size and location. School policy requires teachers to develop and review a personal safety plan on a cyclical basis, Withum said. The process requires them to destroy old tags, inventory old keys and determine the lines of sight in their classrooms so they know which areas are not visible from the hallways.
District and building-level plans contain precise detail, including contact information, tactical and communications points for each campus and the role of each staff member, including those who may be assigned to go to hospitals to support parents after an incident.
Withum said district officials want a police officer to be able to plug a thumb drive into their computer laptop and have the contact information for everyone they need, right down to the cellphone number of the head custodian who can provide vital information about the building itself.
Cumberland Valley has engaged MG Tactical, a local company that is gaining a national reputation in the field of school safety to evaluate all of its schools and their associated safety plans.
"The thing that we really value with them is that it's a third party. We've done a really good job with our local law enforcement and our first responders, but it's always good to have your work checked, checked and double checked," Withum said.
Role of school boards
"Most members aren't experts on the needs of their schools as it relates to safety, so we rely on consultants, law enforcement, administrators and staff to provide necessary input," said Michael Gossert, president of the Cumberland Valley school board.
The school board's role is to evaluate the information provided by the experts and figure out how to implement the recommendation within already-stressed budgets, Gossert said.
Following an incident like Parkland, the school board first examines what it communicates to the students, the teachers and the community before moving on to look at what the information revealed in the aftermath of the incident means for the district, said Paula Bussard, president of the school board for Carlisle Area School District.
The board will look at what the experts say and what they need to do for their students. It is the role of the school board, as a governing body, to set the priorities through its strategic plan, the policies it approves and the budget it enacts.
"Student and teacher safety is a priority, so it filters through all of those aspects that we as a body are accountable for," she said.
Once those priorities are set, it's up to the administration to implement them, which it does through proposals, budgets and goal-setting.
"From the board, we want to know that that's occurring and what they are learning and what that means for facility planning, staff planning and budget planning," Bussard said.
Bussard said planning is a continuous process involving building principals and faculty as well as interaction beyond the district with agencies such as the Pennsylvania School Boards Association, which recently held a webinar examining school safety for its members.
"Student and teacher safety are a top priority. You can't learn when you don't feel safe," Bussard said.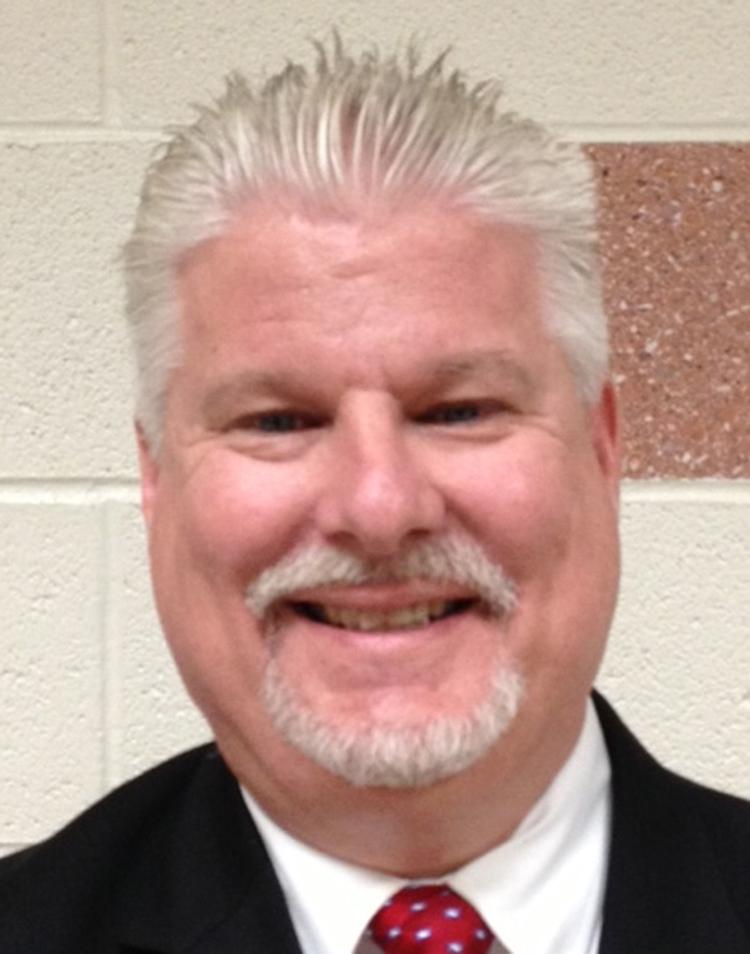 Safety and secrecy
From the principals to district administration to school board members, area school district officials face a challenge to communicate a sense of order and a sense of security without communicating the school's plan.
Withum said Cumberland Valley officials wrestled with how much information to tell parents, some of whom were critical that the district did not communicate more openly while dealing with threats in the weeks following the Parkland shooting.
"When you do something, you have a group that's comforted, but you also have a group that you create additional anxiety. Then, you have a group that maybe wasn't even worried, who now is questioning," Withum said.
A number of parents approached the school board with questions Withum said he was reluctant to discuss during an open meeting. The parents were invited to meet with him in a different setting to discuss safety plans in a broad sense.
In the future, Withum said a parent representing each building in the district may be asked to join a panel that will meet with the administration annually or semiannually to review the safety plan in general terms and to discuss concerns.
Some in that group will be included in the district's annual meeting with law enforcement and first responders as is required by district policy to be held by Oct. 1 each year.
Meetings like these can calm some fears and answer some questions, but there will always be some part of a school district's plan that remains confidential.
"At some point, we have to trust the people we've entrusted to do these things," Raubenstine said. "There are some really smart folks out there that are trying to make sure that things are being done right."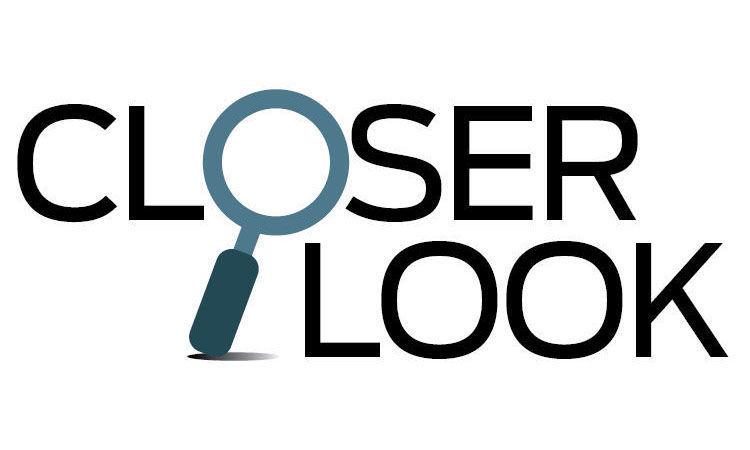 They did exactly what they were trained to do, and they got to stand
outside and listen to kids being killed inside. And that crushed them. Chief Christopher Raubenstine, Silver Spring Township Police Department