Digital Inbound Marketing
Digital Inbound Marketing: A partnership between lead generation and lead nurturing
I recently had a client say to one of our account executives at The Sentinel, "I'm really not sure the money I'm spending on digital marketing is justified. I know the reporting shows people contacting me, but I'm not really seeing an increase in new customers."
As a business owner, have you ever had this thought? If so, the problem might not be the advertising.
There have been many blog posts and articles about lead generation and inbound marketing recently. The topic is extremely apropos for those businesses that depend on leads. For any true type of inbound strategy, there must be a partnership with your trusted media advisers and your sales team. That balance will not only generate more leads, but also help you convert those leads into paying customers.
"Marketing has changed more in the past five years than in the past 500."
As discussed in my micro moment's article, the path to purchase has forever changed. Not only have the advertising and marketing channels changed but so has consumer behavior. The consumer is not only in control, but all powerful. They have a virtual plethora of digital information that can be accessed in milliseconds at their fingertips. They have more choices and can educate themselves on product, price, testimonials, etc. all while waiting in line to pay for groceries. How do you ensure you are converting this modern type of consumer?
First and foremost, you must have a responsive, mobile optimized website that is rich with good content to support your product mix or services. You must also have a strong brand marketing strategy that might include radio, TV, newspaper, billboard and digital display ads. It doesn't stop there. Because of the consumer's ability to research at any given point in time, you also need a robust digital advertising strategy that might include search, social, email, display targeting & retargeting. These types of advertising allow you to engage and inform that consumer during their path to purchase. Think of this portion of your strategy as lead generation funnel advertising.
It doesn't stop with spending your hard-earned money on marketing and advertising. Generating leads does not automatically mean the client will choose you. That is where lead management or nurturing comes into play. Once the lead contacts you, your media adviser hands the baton off to you to close the sale.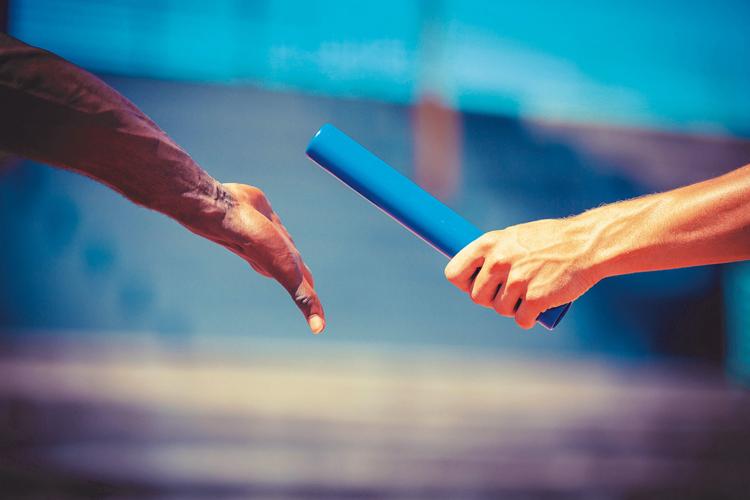 How are you handling those internet leads once they contact you? Do you have best practices in place to properly woo that consumer into opening their wallet and purchasing your product or service? Or, is your company part of the 75 percent of companies that drop leads because they aren't ready to buy immediately? Does your company have a plan in place to cultivate those future buyers that aren't ready to actively purchase at this point?
According to www.insidesales.com, 75 percent of the time the sale goes to the business that engages the lead first, even if they aren't ready to purchase immediately. How quickly are you engaging inquiries about your business or products?
According to www.salesforce.com, potential customers who receive contact within the first hour were 60 times more likely to convert from lead to client than those who receive a call one day later. In fact, by waiting 24 hours, you actually are wasting time on making any contact at all. That warm lead has become cold and moved on to the next ad on the search engine results page.
Here's another shocking statistic for you: only 0.9 percent of companies respond to lead inquiries within the first 5 minutes, again, according to www.salesforce.com. It's important to ask yourself, how quickly are you responding to lead inquiries: immediately, within 30 minutes, the next day, when you can? What if you could provide an immediate engaging response? Do you think that would put you ahead of your competition?
The most interesting and important statistic I can share with you, according to www.hubspot.com, pertains to when the sale actually occurs:
2 percent of sales occur within the first contact
3 percent of those sales occur on the second contact
5 percent on the third contact
10 percent on the fourth contact
80 percent of sales occur within the fifth and 12th contact
How many times do you contact a prospective customer? Are you nurturing those "warm" leads and effectively following up with the ones who aren't ready to purchase right now? Or, are you part of that infamous 75 percent that drops the lead because they aren't ready to purchase immediately?
If you don't have an effective lead management and nurturing system in place, then maybe spending your hard-earned money on digital marketing is not your best move until this issue can be addressed.
While contemplating writing this article, I was reminded of a scene from the movie Wedding Crashers. Jeremy (Vince Vaughn) was talking about n…